Copyright 2014 Mallenbrown and Oxford Township, Erie County, Ohio. All graphics, design, and illustrations within this website may not be reproduced in part or in whole without expressed written permission. All rights reserved.







*Energy Conservation kits now available to all residential Ohio Edison customers. Learn more.



Oxford Township, Erie County, Ohio USA

James W. Stewart
8719 Ransom Rd.
Monroeville, Ohio 44847
419-359-1576
Cell: 419-656-3243
Term 12/31/09
Scott Leber
2512 Higbee Road
Monroeville, OH 44847
419-499-2705
Cell: 419-706-5850
Term 12/31/09


1st and 3rd Thursday.
7:00pm at Township Complex.
Work Sessions held as necessary on Mondays 4pm at the Township Complex.
Board of Trustees Meetings

Michael G Parker
5617 Taylor Rd.
Sandusky, Ohio 44870
567-205-0001
Cell: 419-366-7826
Term 12/31/11
Fiscal Officer
Phillip M. David
4516 Wood Rd.
Monroeville, Ohio 44847
Phone: 419-359-1535
Cell: 419-681-4935
FO Phone: 419-359-1735
FO email: oxfordtwspgov@aol.com
FO Term 03/31/12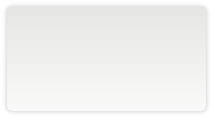 Oxford Township
Administration Offices:
11104 Ransom Rd
Monroeville, OH 44847
Ph: 419-359-1447