Copyright 2016 Mallenbrown and Oxford Township, Erie County, Ohio. All graphics, design, and illustrations within this website may not be reproduced in part or in whole without expressed written permission. All rights reserved.







*Energy Conservation kits now available to all residential Ohio Edison customers. Learn more.



Oxford Township, Erie County, Ohio USA

WELCOME to the Oxford Township Website. Located in the southwestern part of Erie County, it borders Perkins Township to the north, Milan Township to the east, Groton Township to the west, and Ridgefield Township to the south.
There are two state natural areas located within the township; the 32-acre Erie Sand Barrens State Nature Preserve in the northwest part of the township and the 296-acre Milan State Wildlife Area in the southwest part of the township.

















View the latest trustee meeting minutes

-Total 26.1 sq mi (67.6 km2)
-Land 26.0 sq mi (67.4 km2)
-Water 0.1 sq mi (0.3 km2)
-Elevation: 696 ft (212 m
-Population: Total 1,096
-Time zone: Eastern (EST)
-Coordinates:
41°19'43?N 82°41'16?W
Get the latest event info

Scott Leber (Chairman)
Michael G Parker (Vice Chairman)
James W. Stewart
Phillip M. David (F.O.)
Get to know the Township officials
Visit the Trustees Page
Read the Township Meeting Minutes
Oxford Township
Administration Offices:
11104 Ransom Rd
Monroeville, OH 44847
Ph: 419-359-1447
Fax: 419-359-1544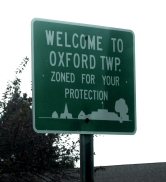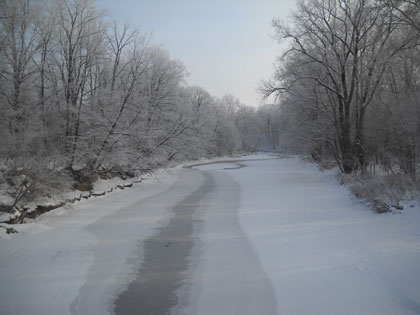 Scenic Lovers Lane Rd. January 2015