Copyright 2020 StatusMark and Oxford Township, Erie County, Ohio. All graphics, design, and illustrations within this website may not be reproduced in part or in whole without expressed written permission. All rights reserved.





*Proposed Wind Farm Information



Oxford Township, Erie County, Ohio USA

Information on the proposed wind farm at the links below.
10/4/2020 Update
The Adjudicatory Hearing for the Emerson Creek wind project in Erie and Huron counties will begin on Monday, October 5, 2020, at 10 a.m. The Adjudicatory Hearing is the trial held by the Ohio Power Siting Board (OPSB). Two Administrative Law Judges (ALJ's) of the OPSB will hear evidence and review exhibits from parties who support and oppose the project. After the hearing the ALJ's will write a report to the seven voting members of the OPSB. Those seven members will determine if the project is approved or denied.
The schedule for the adjudicatory hearing has been set. As stated above, it begins on Monday, October 5, 2020 at 10:00AM. Subsequent sessions start at 9:00AM from Tuesday, October 6 through Friday, October 9, 2020. After the weekend and Columbus Day holiday, the hearing begins again on Tuesday ,October 13 at 9:00AM and is scheduled to start at 9:00AM each day until Friday, October 16, 2020.
The Adjudicatory Hearing will be a virtual hearing, much like the Public Hearing was in late August. Unlike the Public Hearing the Adjudicatory Hearing will not be live-streamed on YouTube.
Those interested in watching the adjudicatory hearing can access the Webex event via the internet at http://bit.ly/18-1607-EVH and enter 'OPSB' as the password, or you can listen in by calling (408) 418- 9388 and enter 173 214 1104 as the event number.
Ohio Power Sitting Borad Website:
https://opsb.ohio.gov/wps/portal/gov/opsb/cases/18-1607-el-bgn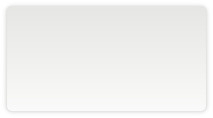 Oxford Township
Administration Offices:
11104 Ransom Rd
Monroeville, OH 44847
Ph: 419-359-1447